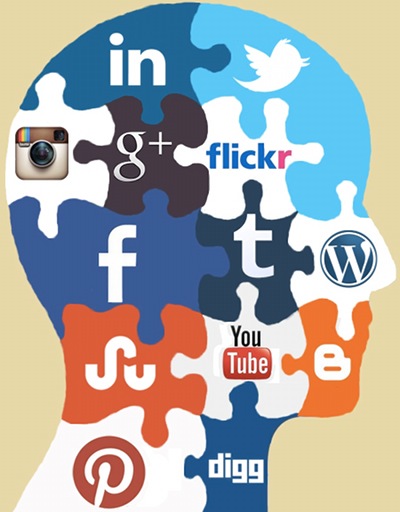 Research Paper Looks at Social Media Behaviour of B2B Decision-Makers
A new study released by Forrester Research shows the reach of social media among European and North American B2B decision-makers, most, if not all, of whom now make use of the platform extensively. However, the same study also shows that that the motivations of these people when using various social platforms differ greatly. These differences are what we at Enform believe marketers and social media managers should understand in order to develop the appropriate marketing strategies for the B2B sector.
One of the juiciest bits of information from the survey is the finding that among the most popular social media sites, Facebook is rarely used a primary platform for business purposes. Meanwhile, other players like Google+ and Pinterest are still lagging behind in overall adoption.
The Forrester survey revolved around a number of questions, including what reasons B2B decision-makers had in visiting or participating in these social media places. The results show that:
85 percent of respondents go to online brand-agnostic communities at least monthly, with 18 percent doing so because of business purposes, and 63 percent for business and personal reasons.
81 percent go to LinkedIn with the same frequency, with 26 percent doing so for business purposes primarily, and 48 percent for reportedly mixed reasons.
80 percent of respondents turn to vendor support forums or online message boards on vendor or brand websites, and 23 percent do so primarily for business purposes.
62 percent use Twitter at least monthly; however, only 6 percent are on the network for business, while 20 percent do so for personal reasons.
Google+ monthly usage hovers at around 49 percent, with 15 percent of this of a personal nature, as opposed to the business-related use of just 4 percent.
Finally, 32 percent use Pinterest on a monthly basis, but once again, only a small percentage (2 percent) do so primarily for business reasons.
So, the question is, just what are these B2B decision-makers doing on these social media websites?
LinkedIn
Starting with LinkedIn, 88 percent of the network's users report to having connected with colleagues and business peers in the month prior to the survey, while 40 percent have joined LinkedIn groups connected with some vendor or brand.
Twitter
Forrester's researchers also found that among decision-makers, Twitter is mostly a channel for "consumption," that is, the main activity for those who used it for business reasons was reading others' tweets (86 percent of users). Still, 58 percent of those who did use Twitter 58% have retweeted something, 55 percent have tweeted, 54 percent have replied to a tweet, and 42 percent have tried seeking product support through Twitter.
Facebook
Rounding things up is the group of decision-makers using Facebook partially for business reasons, 71 percent of whom would connect with friends. Another 57 percent have liked a vendor or brand, while 51 percent have clicked on a sponsored post or ad, and another 51 percent have posted on a brand or vendor page.
Forrester's survey suggests B2B decision-makers make use of social media platforms primarily for consumption and interaction. The survey concludes by observing that while 98 percent of respondents merely observe, 75 percent also interact and provide critique, and 56 percent create content through posts and media uploads.