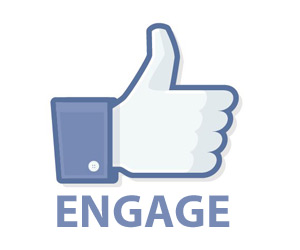 As more and more companies embrace the use of a Facebook Page to grab a share of voice and attention, the use of competitions and draws seem to be reaching the end of their lifecycle as a means to attract "sticky" fans that are engaged with your business/product/services or generate the increase in likes we are used to seeing.
So what next?  We believe that there are many methods that can be used and tailored to suit each unique customer target group.
Form App
A simple form app on your page can be used in a variety of ways, to take bookings for a service based industry for example or lodge enquiries for further product or technical info – a great sales lead opportunity!
Some general rules to follow:
Make it one of the first 4 apps on your Timeline so people see it straight away
Make it easy for people to complete the information by making it quick and simple
Make sure you collect all the information you need to satisfy the purpose, eg to make the reservation or to respond to an enquiry
Fan Reveal app
For product Launches/special offers make your fans like your page in exchange for information.  This type of reveal app can give you the opportunity to create excitement and anticipation for new products, features or specials.
This type of Tease approach to come and take a look has worked successfully in many industries:
The film industry – Star Wars and Iron Man 3 reveal showed glimpses of what to expect in the new movies once you liked the page.
Nescafe – buried a new package in an aquarium of coffee beans and told fans each new like they would reveal a little more.  Within 22 hours they had received more than 3,000 likes.
Testimonials / Feedback App
A great way to build credibility amongst fans and to understand what your fans like and don't like about your business so you can make it better. A few rules to make this type of app effective include:
Use best practice research techniques in question formulation to maximise effectiveness/value
Always allow both positive and negative feedback – you will learn from both plus it helps build your perceived trustworthiness
Provide a small reward for people giving you their opinion – stickers/badges/vouchers/discount coupons
Newsletter App
One of the best ways to increase your email marketing database is to have a newsletter app on your Page. Use "teaser" posts in your status updates about content in your next newsletter to encourage and promote signup. Most good Edm (electronic direct marketing) systems make it easy to integrate sign-ups straight into your database.
So you no longer have to spend a lot of money giving away holidays and appliances to potential fans to gain engagement and increase your likes – the apps above integrated with some simple marketing strategies will deliver you results.